Leap forward as a specialist in massage chairs
While parting with many business lines one by one, Inada started to dedicate himself to research and development to create truly valuable massage chairs.
At the same time, the needs for massage chairs started to expand.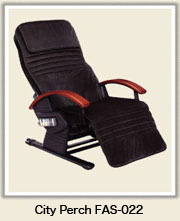 Massage chairs, having had an image of placement in farmhouses and isolated houses until then, started to become popular for use in more homes because of urban-type improvements in size and design in condominiums.
In the early 1990s, stylish massage chairs appeared like personal chairs that mechanically massage the back and vibrate the legs. The industry had expanded further.
Factory relocation with many thanks
In 1994, the manufacturing factory was relocated from Daito-shi, Osaka, where the company was established and had been based for many years, to Daisen-cho, Tottori, Inada's hometown.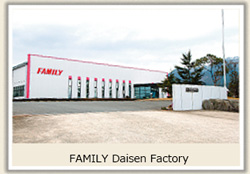 One reason for the factory relocation was the necessity to increase the size of the factory as production of massage chairs continued to expand. But a much greater reason was his desire to return the favor to his hometown for establishing in him the fundamentals of business and to promote regional activation.
Overseas Sales Dept.
tel.+81-6-4807-9271
Copyright © 2013 Family Inada Co., Ltd. All Rights Reserved.