Toward independence while being supported by fateful meetings
Although Inada's working life started at Hashimoto Tekkosho, a time-honored manufacturer, he chose a way toward independence during the Showa era, which featured the life-time employment system.
Although he did not have a particular business field in mind, he had a strong desire to become an independent businessman.
While being grateful to Hashimoto Tekkosho, where he could learn all the fundamentals of business, he set out on his own when he was 22 years old.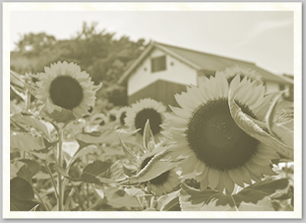 This coincided with the end of the summer of 1962.
A person who recognized and accepted his desire for independence was the president of Akamatsu Mokkosho, which was a supplier he had been in charge of before while employed at Hashimoto Tekkosho.
The president lent him a four-and-a-half mat room of his woodworking shop located in Tajima-cho, Ikuno-ku, Osaka, where he started business under the name of Inamasa Banno Kougeisha.
Business expansion by support from people around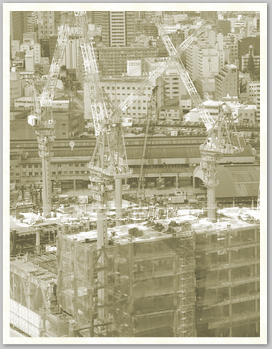 His first job as an independently employed person was to make shelves for a neighborhood liquor shop, while his next job was to make shelves on the textile streets of Osaka.
Those days saw the height of Japan's economic boom, and the textile streets in Osaka flourished tremendously.
In time, he received a subcontracting job for assembling bodies of massage chairs. This was just a half a year into his independent employment status.
He received orders in succession.
Although he was getting orders, he didn't have the funds to buy lumber materials.
Seeing his circumstances, the president of Yoshida Mokko supported him financially: "If this is truly your business, you could pay for the lumber after settling your sales accounts."
Then, when he became busy doing subcontracting work and his worksite became too small, part of a factory manufacturing pachinko machines was rented to him on the cheap without a deposit.
President Akamatsu and President Yoshida supported the seriously driven Inada with a show of devotion.
Overseas Sales Dept.
tel.+81-6-4807-9271
Copyright © 2013 Family Inada Co., Ltd. All Rights Reserved.