Sophisticated design that fits into the interior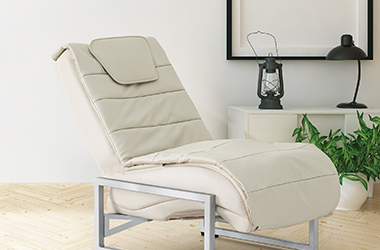 High-quality design that brings harmony to diverse lifestyles
Designed with consideration toward its fitting into different living spaces, such as living and dining areas, bedrooms, and Japanese-style rooms. We have also created an optional dedicated chair stand.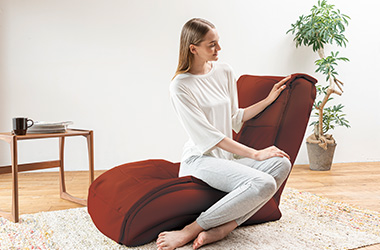 Compact and Lightweight
This chair can be installed in a variety of rooms because of its compact size while still offering full massage functions using the double engine.
Furthermore, you can freely and easily rearrange where you place it because it is lightweight, at only approximately 26 kg (57 lbs.).