To a young successful person who doubled sales every year
At that time, the prime contractor went bankrupt.
He came to co-manage the business rebuilt by the executive managing director of the prime contractor.
However, they parted ways over difficulties regarding joint management.
All this happened in only a half year.
About one year after that, he manufactured massage chairs by purchasing mechanical parts externally, but he thought that he should become a total manufacturer, and then he started self-development in the next year.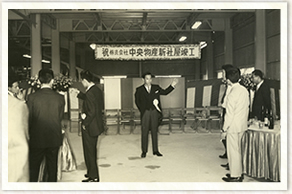 In 1966, he changed his company name from Inamasa Banno Kougeisha to Chuou Bussan and changed from a subcontractor to a company to manufacture and distribute massage chairs.
He made a start as a massage chair manufacturer.
In 1968, Daito Factory, a site which covered 700-tsubo (approx. 2,300 square meters) in area, was completed, and seven branches and sales offices were opened across Japan, and the number of employees increased to 250.
He was nothing less than a successful person in the high growth period.
In six years after starting business in just a four-and-a-half mat rented room, he established the 700-tsubo factory and expanded his reach throughout Japan. Inada, handling everything from development to sales and marketing, felt on top of the world: "I am a genius in business!" His attitude was forgivable because he was made nice from industry and also banks.
Tragedy from self-conceited management
Of course, Inada, a young successful person, worked more than others.
And, he enjoyed the fruits of his success.
Without realizing it, he was now a self-conceited autocratic president such that nothing was wrong with using his own money.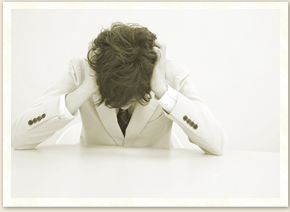 An unexpected tragedy happened to Inada when he was about 31 years old.
The oil crisis hit his business hard and increased his purchase costs and his loans and bills became delinquent.
Additionally, an uninsured second factory was completely destroyed by fire.
As one misfortune followed another, labor-management disputes delivered a final blow.
At that time, the number of employees was over 300.
Besides employees working like horses, he was so ungovernable: "The earned money is mine. I am doing nothing wrong enjoying life because I am working."
It was natural that employee dissatisfaction was rampant.
Inada was thinking that the company management safe and secure as it was "Dam Management" with internal reserves, but he drifted into the pursuit of narrow interests to become a self-centered and self-conceited manager.
He found that managerial policies could affect management itself no matter how good the managing status was and no matter how good the products were manufactured through his own experience.
Overseas Sales Dept.
tel.+81-6-4807-9271
Copyright © 2013 Family Inada Co., Ltd. All Rights Reserved.