Corporate Philosophy
Our job is to contribute to the health of society.
It is our mission to develop fascinating products,to guarantee the quality,and to deliver them to people all over the world.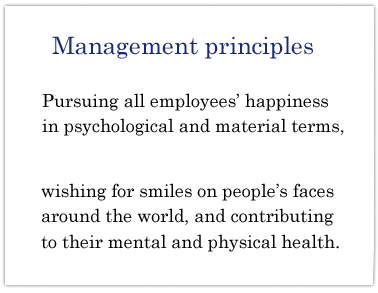 "Carry out with a soul and be patient"this ideal brings up a human being and builds the character.
We value each employee's growth with the slogan "Kihaku"
"Jikkou" and "Nintai"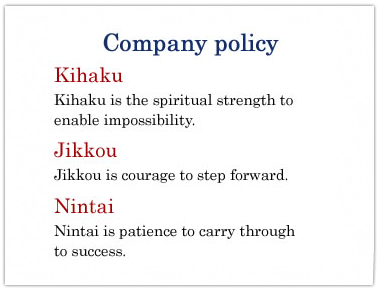 Overseas Sales Dept.
tel.+81-6-4807-9271
Copyright © 2013 Family Inada Co., Ltd. All Rights Reserved.